Repair, Rehabilitation, and Recycling
Do you have an old play structure that just isn't safe (or attractive) anymore? We can often find ways to rehab existing structures or incorporate its good parts into a brand new design. We're also available to demolish old structures you just don't want to deal with yourself.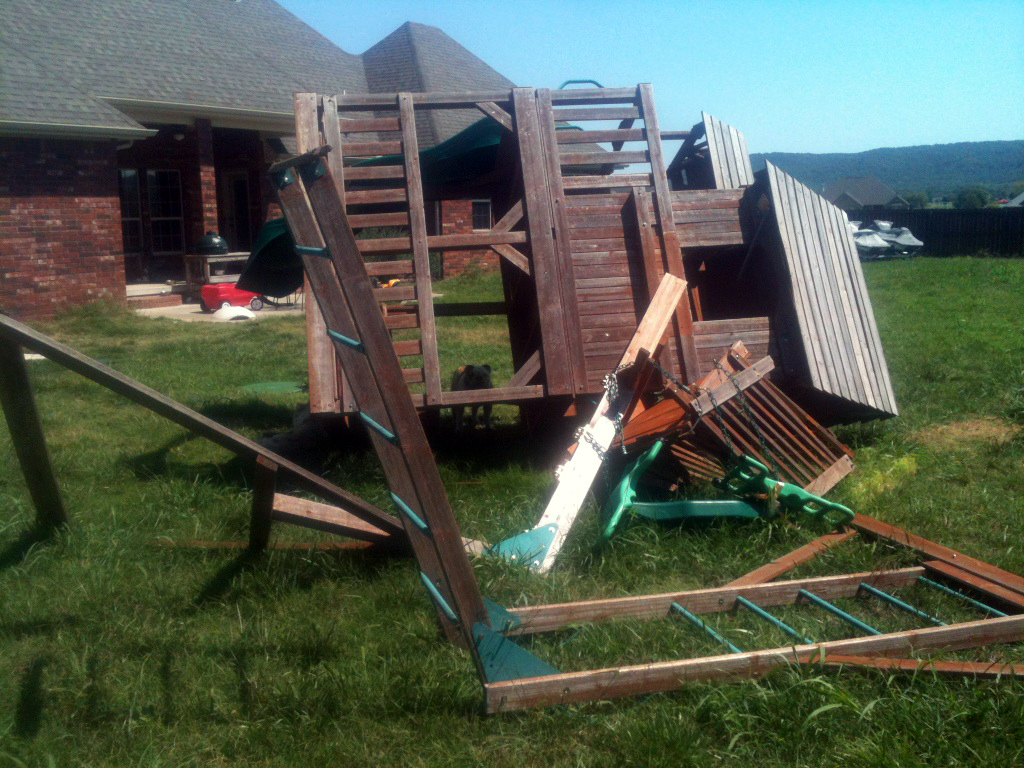 Staining, Sealing, and Cleaning
Whether it's an existing structure or one of our creations, we're happy to clean, stain, and/or seal it. To protect both our health and yours, we primarily use Earthpaint products, the most sustainable option available. Their cashew nut oil-based stains and preservatives, lime based cleaners, and citrus solvents are very effective, and safe for children, pets and plants.